Large Format Decals
Get your message seen on buildings or surfaces—indoors or outdoors—with our durable large format decals.
Oversized Vinyl Decals For Any Surface
Create a personalized statement for your company with large format vinyl decals from Intergraphics. With the latest manufacturing technology in place, you can ensure quality products last longer. Cut precisely to fit your needs; these decals are guaranteed to stay put even under all circumstances.
Take Advantage of Large Format Decals
High-Quality Decals
We use advanced printing technology to ensure a high-quality finished product.
You can choose from various sizes, shapes, colours, and fonts when personalizing your decal – every order is unique!
Industry-leading 3M cast vinyl is designed to withstand even the most brutal outdoor elements for ten years.
Easy to apply and remove from most surfaces such as windows, walls, cars, mirrors, appliances and much more!
Check Out Some Large Format Decals Examples
Need a Quote?
Get in touch with our team, and we will get back to you as soon as possible!
"*" indicates required fields
We are more than a printer. We go above and beyond!
Die Cutting
At Intergraphcs, we ensure the cleanest cut for mass production using a steel rule and thermo dies. These dies can be used repeatedly for mass production runs of the same job.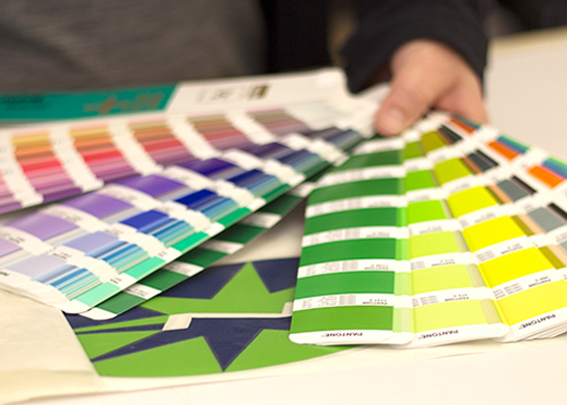 Color Matching
Our X-Rite Computerized Color Matching System allows us to colour match your samples as close as two or better of an E Delta Measurement, which is extremely close!
Stocking Agreements
A stocking agreement allows our clients to put their excess quantity of a production run into our storage facilities. Therefore, we will already have several in stock when an order goes through to complete your order.