Créez des affiches, bannières et panneaux personnalisés grand format accrocheurs qui attiront le regard de vos clients.
Parler à un représentant
Identify and promote your brand with large format decals

High Quality – Use advanced printing technology to ensure a high-quality design at an affordable price.
Customization – You can choose from various sizes, shapes, colours, and fonts when personalizing your decal – every order is unique!
Lower Costs – Save time and money by ordering in bulk from a printing supplier that offers lower costs than a brick and mortar store.
We are more than a printer. We go above and beyond!
Die Cutting
At Intergraphcs, we ensure the cleanest cut for mass production using a steel rule and thermo dies. These dies can be used repeatedly for mass production runs of the same job.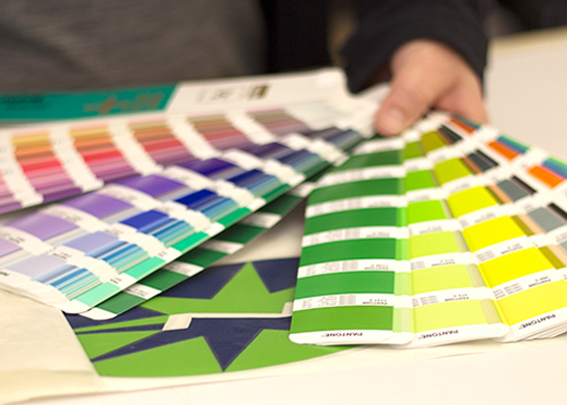 Color Matching
Our X-Rite Computerized Color Matching System allows us to colour match your samples as close as two or better of an E Delta Measurement, which is extremely close!
Stocking Agreements
A stocking agreement allows our clients to put their excess quantity of a production run into our storage facilities. Therefore, we will already have several in stock when an order goes through to complete your order.